Aries 11° (March 31)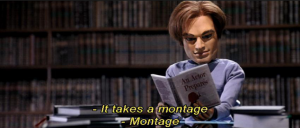 The last day of March 2018 and the last Blue Moon until 2020; and Easter tomorrow, quite a confluence, the Moon also opposing Mercury all T-squared by Mars and Saturn in Capricorn. Mars is exalted, and Saturn dignified, in the sign. So there is much amplification in the way of power. I think this weekend is posing a challenge: To get to know our real selves a little better and to trust our own sovereignty in situations. There is no reason to go far afield knowing it takes so long to come back. It is on that score I say to you: Know Thyself today.
This sort of speak, I feel, comes under the "weather within" idea I want to work on with S. in our weekly social media offerings. Something short and sweet and astrological—an interstitial—which we might nonetheless have a little comic fun with. Cosmic Comics® Productions. I would like to make a tiny LLC off the biz with that moniker. I think that might be wise. We talked a while back about being content creators, double entendre intended for sure. Contentment creators. That's another way of putting it. Getting a number of memos out into the either. The montage portion of the programming. What is the film that makes fun with the montage section? Is it Team America? Something like that. God that was a great piece of funny, funny work. I love those guys. Thinking back to the turn of the millennium, just some eighteen years ago, I feel I'm living in a very changed world.
I spoke about The Weather Within (brought to you by As Above So Below, you're cure for metaphysical irregularity). It can be fun and funny and require us to be up and at 'em; as we say. I must also check in with the Boston Globe and make sure they have all they need to run a piece this way. I will also put sponsor letters into emails this week and link to the press item as well. I need to go through the weekly minutes tomorrow morning in time for Monday meeting. And I will break down the dealio on social media plan. It's all part of the program of underachieving borderin on laziness. I know that this is the way to approach the year ahead.
I was thinking about certain times I've been with people and how I've behaved. For instance, at our dearest friends I might show up for some two week period and I might have been smoking, which I would do, no apologies, outside never thinking a thing about it. Or I might have had a boatload of wine at dinner and send everyone off to bed only to then tidy and "finish drinking" making everything camera ready. I would never do these sorts of things now—if I did I would have to commit myself. And yet my attitude doesn't get any better as I age, though my behavior might. Still I sense evolution.
Next year, we will be in Europe and UK often. We must base the consultancy in Paris; it is actually the most practical thing to do. So many of our clients are in Europe or Asia and since we see folks mainly by Skype in any case, and so many in-person yearly clients work in fashion and design, they can see us there. Also, most friends how are at the grandparent age—that happened quickly—and I'm ready to be a god/grand/parent for sure.
Monday must also be about settling accounts—we have a number of people and causes to give to in our tithing spirit. I mentioned tithing last week in terms of this young fellow whom I found needs our help. That's part of the reckoning. Post the Libra Full Moon, I'm feeling pretty balanced overall. And having physically cleaned and organized my offices, je suis tres content.
To view the original Sabian Symbol themed 2015 Blague corresponding to this day: Flashback! The degree of the Sabian Symbol may be higher than the one listed here  as the symbols culminate in the next degree. There are 360  degrees spread over 365 days. 
Typos happen—I don't have time or an intern to edit.*
Copyright 2017 Wheel Atelier Inc. All Rights Reserved.
Get your HAUTE ASTROLOGY 2018 Weekly Horoscope ebooks by Starsky + Cox