Aries 16° (April 5)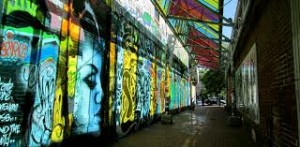 After weeks of living in this freezing terrarium at least I will get off the rock today for a couple of days. I can't get too excited, however, as, despite entering the second of four weeks of April, we are still holed up in winter. But screw it, just to have some concrete under my feet for a change is appealing. And I'm determined to keep watching myself, as I have, in a good way, going for the chillest version of self. (As evidenced by the fact I'm leaving the house in a few and haven't even packed or warrrshed or anyfing. As always, too, I look forward to producing a show in Cambridge, which is always fun, if not the main focus.
We had a nice mention in the Boston Globe today actually for the series and all the work we've been doing. I hope it makes some difference in ticket sales. And of course I just want as many people as possible to see Joseph. I will target some folks today with texts, too. This day won't go great. We drive into the city, in our new car, but with the old trauma. Suddenly new safety features become new points of obsessive, neurotic focus. The journey, so close to destination, ends weirdly and one is plunged headlong into solitary confinement. I barely ate and then a face across the room appears; and it rallies one into best self/ve-hood.
There was unfortunately no new material in the performance this evening.
I am committed to my mission as an impressario, despite the constant challenges I face. At first new challenges can't help but send me for a loop. But I must learn to back off as best I can this year. It is the only way, really, to insure the survival of the various projects I have in work, which are becoming more numerous. I do enjoy the role I play of helping performing artists achieve more in the world, and the adage remains to be true: The more talented the individual the more professional they are and the easier they are to work with. It's always those with great insecurities about what they have to offer that throw monkey wrenches into the proceedings. And I include myself, when the shoe fits, in this.
Anyway, onwards and upwards!
To view the original Sabian Symbol themed 2015 Blague corresponding to this day: Flashback! The degree of the Sabian Symbol may be higher than the one listed here  as the symbols culminate in the next degree. There are 360  degrees spread over 365 days. 
Typos happen—I don't have time or an intern to edit.*
Copyright 2017 Wheel Atelier Inc. All Rights Reserved.
Get your HAUTE ASTROLOGY 2018 Weekly Horoscope ebooks by Starsky + Cox