Taurus 7° (April 27)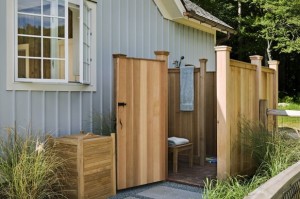 Struck with the notion that my own interprestations of the Sabian symbols might, in itself, make a great book. We need to get in with a publisher with whom we can do more blockbuster books, more academic books, more poetic books and more point of sale commercail fun books. I also want Emily to start getting into our world of design. Emily for A.C.
Also getting a loan to open a local store which would be called A.C. and we can always move to a bigger one. We definitely need a commercial space to work from—and one where we can fall asleep if need be—and/or it comes with an apartment which would be solely for the Summer Consultancy.
Food today is a French Poodle. That's what we call a souped up version of Poodle which is typically kale, quinoa, avocado and chickpeas. This night the chickpeas were cooked in a pan and slightly carmelized then mushed a bit, like peas, with vegetable filled bit of leftover soup. Delicious. The quinoa was also made in chicken stock and the kale was extra sautéed with garlic instead of steamed.
I had taken a wee tour of Orleans and got there what I needed. After dinner we sat by the fire sipping an organic red and talking, talking, talking about, well, everything under the Sun. I knew I would be alone the next day and that I wanted to make good use of my time. So often I just sprawl out like Oscar Madison for no good reason, spending half the time alone making a terrible mess, and then the other half already having to clear up in some kind of panic, which is silly.
It's like some kind of boyish male rebellion that I suppose does get some ya-ya's out: Drinking a little to much too earlywhile watching bad "action adventure" television, while still getting a little work done, walking around without anything on; leaving lights on in rooms all over the house; smoking; looking at porn for no apparent reason as it truly does nothing for me. To be honest the sounds of sex turn me on more than seeing it which can put me off as it never really looks as satisfying as it sounds.
I will make weird food like sauerkraut (and end up eating the entire giant Bubby's jar) with healthy chicken sauces it, pouring some molasses over the lot, as it sizzles in the cast iron pan, slathering all with mustard, and eating it in a hurried passion. Drinking bottles of sparkler water straight out of the bottle, leaving trails of nuts or edamame, goat cheese crumbles and bread crumbs in the kitchen and dining room as I snack on the fly, suddenly, at intervals, all through the day and night.
I will shower outside which is good.
To view the original Sabian Symbol themed 2015 Blague corresponding to this day: Flashback! The degree of the Sabian Symbol may be higher than the one listed here  as the symbols culminate in the next degree. There are 360  degrees spread over 365 days. 
Typos happen—I don't have time or an intern to edit.*
Copyright 2017 Wheel Atelier Inc. All Rights Reserved.
Get your HAUTE ASTROLOGY 2018 Weekly Horoscope ebooks by Starsky + Cox