Taurus 9° (April 29)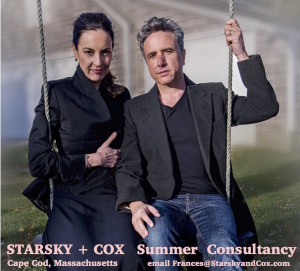 Sunday nothing happened, or did it? I think not. There might have been some hope and there might have been a lot of buildup that was otherwise alleviated, but nothing occured quite. It was the be all end all, already, of television addiction; even though I didn't quite surrender until evening, and overnight, into the wee hours. I mainly spaced out and went from room to room moving bits of whatever—plates, clothes, food—without much purpose. There were different birdsounds than usual outside, some ended up being atypical (love?) calls from our familiar birds.
I could be promoting Fauxnique's show coming up at Oberon, or doing home yoga. I think I told S about Michelle T from the Feminist press. I wonder if I should throw parties or would it kill me. I came upon a notebook filled with scribblings from 20014 looks like. And a to-do list that had fourteen numbered items, one of which was to "call John Richardson, another "note to Goldwyn sis" which I guess meant to Tony's sister.
I have fallen a litte bit behind on this and need remind myself, as I play catuch up, that, come tomorrow, I am reading through all my entries I made on first new C boat trip.
Meanwhile I can start going through and updating the minutes. And I do need to go back and find the things I recently wrote about Gemini and Libra and plug them in where they belong. The whole point is to begin charting next year's planet moves as I read through these C Blagues and then back through starting at October 7 or something like that. Things two things can happen simultaneously, and any new thoughts on the signs can aris spontaneously, as they are already accumulating in any case.
Then I can sit with my planner, which should be quite nutsy boltsy for May that is to say write the HA books, moins intros, and just simply map out new bits for show, extracting from my reading and reworking these thoughts into drafts, while following original structure laid out. The only other thing to do is to have a meeting about Nextrology proposal.
In the afternoon Afterglow hours we must schedule resend of returning sponsors and send first round to new, missionary and sparkler sponsors. I believe I've already made drafts. I will also contact hotels but I have to negotiate that against writing a note about S + C summer consultancy And with that I also wish to write a very brief statement of fact that can double as a press release…something like
Celebrated authors and leading astrologists Stella Starsky + Quinn Cox have been conducting their "summer consultancy" on Cape Cod for over a decade. Modern mystics with an international following of clients, Starsky + Cox combine degrees in psychology and astrology and have been called "psychics to the stars" (Vanity Fair), "the favored astrologers of fashion insiders" (Elle), a word-of-mouth phenomenon (Time) and TK.
Starsky + Cox are authors of the best-selling Sextrology (HarperCollins), Cosmic Coupling (Random House) and their own series of Haute Astrology horoscope books. The have contributed to countless publications, sites and have appeared on numerous radio and television programs, most notably, as regular guests, on "Chelsea Lately" on E!
Appointments with Starsky + Cox are booked by email at Frances@StarskyandCox.com or by calling their New York Office at 212. 255.1510. For information visit www.starskyandcox.com/consultancy. or some such….
To view the original Sabian Symbol themed 2015 Blague corresponding to this day: Flashback! The degree of the Sabian Symbol may be higher than the one listed here  as the symbols culminate in the next degree. There are 360  degrees spread over 365 days. 
Typos happen—I don't have time or an intern to edit.*
Copyright 2017 Wheel Atelier Inc. All Rights Reserved.
Get your HAUTE ASTROLOGY 2018 Weekly Horoscope ebooks by Starsky + Cox