Aries 20° (April 9)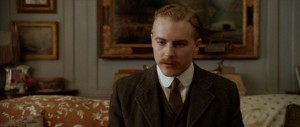 Monday felt a little rough, but again this year's New England weather has been diabolical. This was a good meeting day otherwise. We let the conversation emerge pretty seamlessly and found ourselves alighting on the consutancy and foreign book deals—we've been approached (we're always approached) by some people to partner a bit and so it sent us in the direction of exploring notions about exotic markets and how to best remerchandize that which we've already written. There might be some fun entrepreneurial notions up some sleeves on this score.
And with the consultancy too: We've started going back through the annals of all the clients we've seen to date—thousands and thousands—reacquainting ourselves to their stars and stories. The process feels like touching fabric. It's as if revisiting the clients one by one is continuing to energize a connection if not with each individual then with the consultancy as a collective. We have been so fortunate and we fascinate to work with such incredible people.
We also went over the finishing touches of our gorgeous new business plan for our design enterprise. The plan itself looks like a work of art, honestly; I can hardly believe it. It becomes more and more real everyday; and I have to say that I need some place to put my aesthetic feeling and power. With such a platform, one can throw onto it; but it also draws one out, asking one to give to it. I know I want things to be really quite tiny. It might be good to check out some Providence graduations; spending money in such a way, now, is a very good idea as we are putting into research. So much good design coming out of Providence, actually. And only three hours from New York City. Oh, dear. I don't want to live in Providence please don't make me. I feel that investment in this area, from outside sources, is personal, that it is an investment in me. And that is something for which I truly long and by which I would do so very right. I want to let myself be invested in. In this case I want things to be as personal as possible.
And straightaway, this weekend, I must get onto the yearlies (books of weekly horoscopes per sign). I think they are a lovely idea and the perfect platform for approaching a cool stationers. Stationers are the thing. I think, too, if you can replicate old world sorts of things like having a writing tablet and sending hand written notes. I've been struggling a bit with the whole notion of handmade and electronic. I'm over this electronic world; in fact I think we are going to see a giant backlash.
Fiesta forever is indeed much better than Siesta forever. Then again?
We walked down the rue Commerce in the 15e a couple of times back while in Paris. It was rather depressing that road. And our previous positioning, which we found again, this last trip, in the 17e, was even worse. However it was very close that section of the arrondissement as it nears Batignolles that was so fancy. But I dare say, still, creepy somehow. We passed a Scientology center this last trip even. It makes me wonder if we didn't shoot high enough even then. I think we are naturally demure when it comes to giving ourselves material things in life. It seems almost embarrassing. I actually wouldn't want to have so much money as some of my friends have—and I mean that most sincerely. I just want to have a rich bohemian life. In Howards End vernacular I'm a Schlegel not a Wilcox by any stretch. I've been a Bast and I don't want to go back there.
To view the original Sabian Symbol themed 2015 Blague corresponding to this day: Flashback! The degree of the Sabian Symbol may be higher than the one listed here  as the symbols culminate in the next degree. There are 360  degrees spread over 365 days. 
Typos happen—I don't have time or an intern to edit.*
Copyright 2018  Wheel Atelier Inc. All Rights Reserved.
Get your HAUTE ASTROLOGY 2018 Weekly Horoscope ebooks by Starsky + Cox